Revitalization and leveraging your past
Updating your brand after 20 years is not for the faint of heart and needs to be taken very seriously. First of all – what's the point? There needs to be a deep and compelling reason to challenge everything you have and push forward with a new face to the world.
The key starting point with us is always the same. Don't tell us who you think you are and where you think you're going. Conventional wisdom wants us to believe that the first thing out of your mouth is correct, your past doesn't define you, and you can be anything you want. Really! If this is true why go to school? Just snap your fingers, watch The Secret five or six times and there you have it – you now own Apple.  Well that was easy.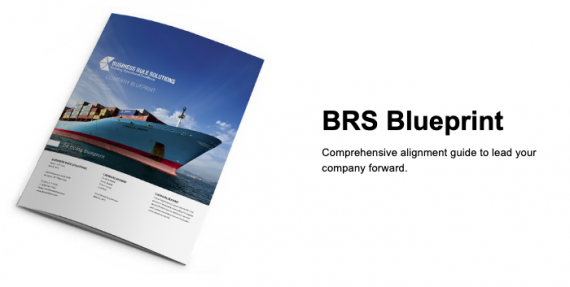 With Business Rule Solutions (BRS) they have been around for 20 years and literally wrote the book on Business Rules – the deep rules that govern how some of the biggest companies on the planet operate. This is not your average management consultancy – this is highly specialized work that few consultants specialize in.
To really understand who and what they are we needed to delve into their past – all of it – to find out why they are important, why the Canadian and US government keep hiring them, why companies like; Microsoft, Boeing, Maersk, Nestlé, CIBC, Bristol-Myers Squibb, etc all utilized their services.
The diagram situates BRS in the context of the larger world and illustrates the central role it plays in how corporations and target markets interact. They guide corporations and governments in establishing rule-based operations that enable world-class compliance and adaptability.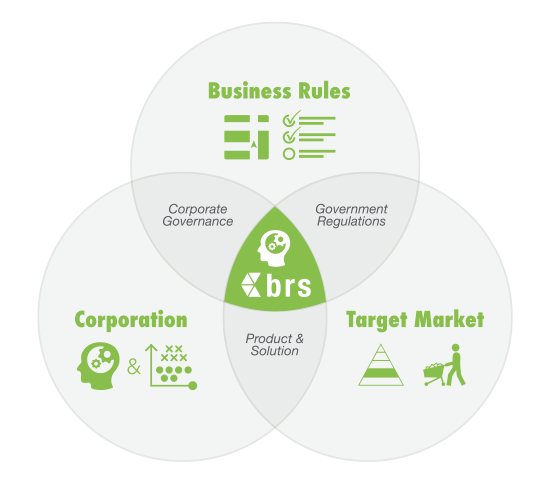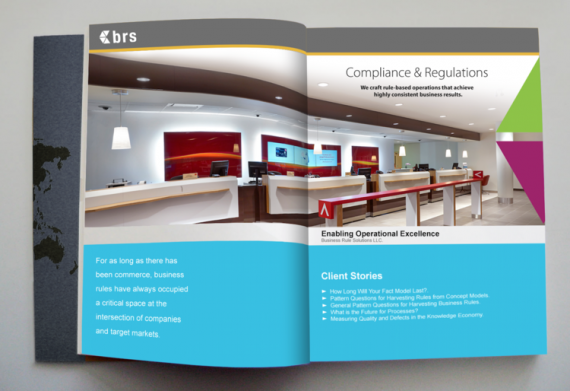 As they are strictly business to business, the way they get clients is through thought-leadership, both Ron and Gladys speak internationally and they founded an industry conference that consistently attracts more than one thousand attendees. Ron is the author of 10 business books and blogs constantly about industries best practices.