Pacific Coastal Airlines Ad Campaign
Pacific Coastal's passion is British Columbia. They are intimately familiar with the most idyllic and untouched parts of a province where over half of the population occupies only 0.5% of the land. Since many of their past promotions were aimed at business travellers, Pacific Coastal launched the 4for3 campaign to inspire BC residents to explore their own unique province. Living Blueprint brought the campaign to life through a video accompanied by web, print, and point-of-sale advertising.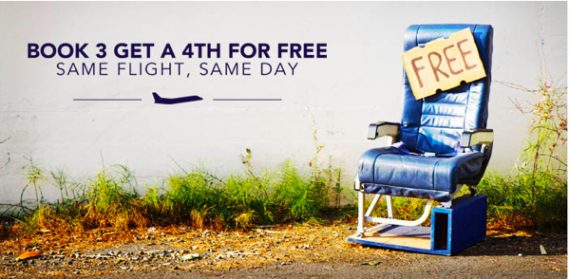 Pacific Coastal Airlines invites BCers to explore their province
When planning a trip, four people is often a tipping point for considering alternatives to piling into the car. A kayaking adventure along the Broughton Archipelago? Experiencing the Great Bear Rainforest's pristine beauty? Unwinding at a luxury fishing lodge? A group trip from Kitimat to do some shopping and catch a Whitecaps game? The 4for3 campaign that Living Blueprint designed for Pacific Coastal reminds us that these seemingly exotic destinations are within reach.
Avoiding abrasive, hard-sell tactics, the video opts for a casual, "man on the street" approach that features several subjects describing their idea of the perfect coastal BC getaway for a group of four. The fun, conversational style lends itself readily to social media sharing and was supported by simultaneous print ad and web banner campaigns.
Continuity between the campaign's print, web, and video elements was established using the unmistakable image of the airplane seat. Evoking the immediate accessibility of British Columbia's wilderness, the video features the seat and interviewees surrounded by mountains, water, and lush greenery. To communicate the deal's value "at a glance" in the print and web ads, the chair was photographed in alleys and fields, affixed with the cardboard FREE sign.
To provide added value for the client, we made the video's campaign-specific elements easily removable. When the 4for3 promotion ends, a minor edit will make the video suitable for Pacific Coastal's general purpose media library where it can continue to engage the public and highlight the unique role that Pacific Coastal plays in the province for years to come.