Somatic MEP
Craft. Business. Culture.
"When we came to the end of the process we realized that we had complete company alignment moving forward - which is great."
~ GILBERT GHEZESAN

We met Somatic's young and ambitious owners, Gilbert and Patrick, during the start-up phase of their Vancouver-based HVAC company. Within 10 years, they went from a team of eight people to winning both BC's Top Employers Award and Canada's Top Employers Award. They are on track to become one of the fastest-growing companies in Canada.
In chatting with Gilbert throughout the years we've worked with the company, we observed that the strategic lead of Somatic has always been driven and clear about his goals:
1: SELF DISCOVERY
As one of the clients who have evolved alongside us, Somatic initially engaged Living Blueprint for their branding and marketing initiatives. Having experienced rapid growth, Gilbert and Patrick were eager to solidify Somatic's foundation so they could expand the company further confidently.
Living Blueprint's philosophy and strategic approach to becoming a monster resonated with the progressive leaders. Having learned about our Blueprint process and witnessed our passion for raising the tide not just for our clients but their broader industries, Gilbert and Patrick engaged us again to uncover their unique Seed so they may play to their strengths and focus their expansion efforts. The outcome was a comprehensive Somatic Blueprint that paved the way for their continued success as a team.
Through Living Blueprint's collaborative methodology and proprietary process, Somatic assembled a Discovery team made up of seven members, representing key aspects of the company from management to client service. We also interviewed 10 of their team, from the general office, sales, executives to the hands-on field technicians. The perspectives shared and the conversations that led to a deep understanding amongst the team allowed for the creation of the Somatic Blueprint and the alignment of their long-term vision.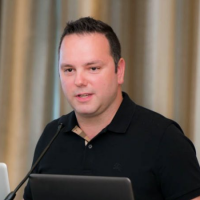 THE BENEFITS GO FAR BEYOND
THE PROCESS
"The value of working with living blueprint through this process was really the process itself. We really enjoyed the fact that they involved the company as a whole."
GILBERT GHEZESAN
President - Somatic MEP
2: SELF AWARENESS
As the founders, Gilbert and Patrick were personally invested in the culture and success of Somatic. But for staff and frontline technicians, igniting and growing more conviction means enrolling them to be more personally invested in their roles by connecting their personal values and their relevance as employees to Somatic's vision. It means giving them a much more human incentive beyond money, a purposeful mission, and an incentive to experience energy and consciousness expansion within themselves through their craft.
The first step towards "this above all else" as opposed to "business as usual" was a company-wide rollout of the Somatic Blueprint. The efforts of bringing the entire organization to self-awareness were the first of many steps Gilbert and Patrick took to help the team orient themselves towards their identified opportunity.
3: SELF MASTERY
For a focused journey to come to fruition, and to become a monster of one's domain and remain a monster, a day-to-day commitment to mastery is paramount. Mastery requires not only a mindset change but also a shift in one's daily practice that must stick and be consistent. It is only the practice of mastery and nothing else but mastery that will enable us to grow into the best version of ourselves.
Having set out the intention, becoming BC's Top Employers and Canada's Top Employers was only a natural outcome of Somatic's efforts to become better at being themselves. As Somatic continued to broaden its offers and widen its geographic range, Gilbert and Patrick fully embraced that their operations and activities must evolve, adapt and change accordingly if they were to reap the massive compounding effects and benefits of mastery in ways that serve their audience and change their world for the better.
As Living Blueprint continues to support Somatic's journey of becoming the monster of their industry, we applaud their genuine desire to grow a sustainable organization on firm ground by being true to who they are and play to their strengths.
IS THE IMMERSIVE LIVING BLUEPRINT PROCESS IDEAL FOR YOUR ORGANIZATION?
Are your divisions and executives working towards the same goal?
Are you at a milestone and need to reflect?
Do you struggle with team leadership?
Does your branding and marketing fall short and resemble a money pit?
Do you follow trends rather than stand on your own feet?
Is misalignment holding you back and costing you money?
Do your

Core Values

feel fake?
Are you an organization with a mission – or a mission with an organization.
Is your team focusing on distractions rather than core activities?
Is your executive team seasoned professionals who don't like to be managed?

THE OUTCOME
Monster is a quest for self. It's a very powerful thing to have your face to the world be accurate and in tune with your inner reality and actions.
Your Living Blueprint now exists. It's a piece of evidence in your organization's history and that means something. Just like in chess, once you move a piece it sits there as a historical record if you will, and everything that happens after that has a direct or indirect relationship to that document. The key is to make the blueprint pervasive, understand what it represents and brings it to life within your company.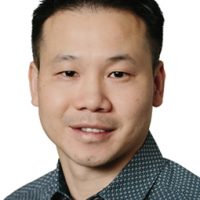 "Somatic is more than a name to us, it's a brand that we can build on that will take us to a 10 million plus company."
Patrick Wu
Vice President - Somatic
Ready to leap forward with your team?
If you're experiencing accelerated growth, reinvention or focusing on culture then alignment will quickly become your number one objective