Pacific Coastal Airlines
We're in the Business of British Columbia
"As a direct result, we have created a strong new message and we've grown passenger traffic by 28%"
- QUENTIN SMITH

As a second-generation business, the temptation to look towards competitors for examples of market expansion and business tactics had taught the company some hard lessons. Living Blueprint™ was asked to explore the company's identity, uncover opportunities, and realign the  vision for their future.
THE CHALLENGE
With airline travel being a highly competitive market, the challenge for a relatively small airline was to find room for growth in areas not dominated by the big carriers. The threat of being strangled by the deep pockets and seat sales of their competitors was a constant source of stress and frustration throughout the organization. Morale was low and business was down. There was also the added challenge of new leadership with a shifting culture.
Executive and Company Alignment, Brand Repositioning and Strategy, Marketing Execution, Marketing Materials, Website
Looking to its competitors for ideas led Pacific Coastal Airlines (PASCO) astray from what they did best and who they have been for almost 40 years. Rediscovering the reason for the company's existence was the first step in clarifying a vision for the airline.
After leading PASCO through a series of Insight and Discovery™ meetings, qualitative and quantitative consumer research, as well as an executive retreat, clarity of vision began to emerge. PASCO is a vital service to the remote businesses and communities of the Pacific coast – transporting people, equipment and supplies. This small airline kept the coast of British Columbia connected, viable, and livable. Rather than considering themselves a small airline in only 15 airports, PASCO was re-conceptualized as the life-blood of 65+ destinations. "We're in the business of British Columbia" became the rallying cry. It was more than a tagline. Historically this statement is the company's true purpose that has been enacted for decades.
A company-wide, three month internal communication strategy was developed by Living Blueprint™ and presented personally over two days by PASCO's President, Quentin Smith, and Living Blueprint's™ founding partner, David Childs, at each base of operations. Rolling out the new vision to everyone, from pilots to baggage handlers, gave the company a much-needed show of direction and vision, leading everyone along a shared path.
External communications and marketing efforts also shifted to focus on the businesses and communities that PASCO was uniquely qualified to service. The brand promise centred around the concept of 'the story of British Columbia'. All positioning, branding, marketing, and business development leveraged this key concept.
Living Blueprint™ created the naming and structure for the new fare system to reflect the needs and accommodate the travelling habits of their customer base. By categorizing and emphasizing its commitment to affordability, flexibility, and convenience, PASCO enabled customers to prioritize between Bravo, Classic, and Encore fare platforms.
Within six months of the strategy being executed publicly, passenger traffic increased 28% over the next two years as a direct result of PACSO's accurate new message. Alignment within the company bolstered morale and the new fare system drastically increased customer satisfaction.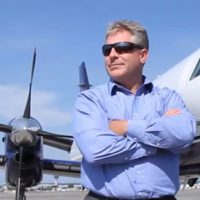 THE BENEFITS GO FAR BEYOND
THE PROCESS
"Living Blueprint helped us rename our fare and pass systems in a way that was relevant, great-sounding, and fit our company and culture. To ensure that staff and stakeholders felt included, LBP created a three-month internal communication campaign and worked closely with our staff, encouraging two-way dialogue, creating staff questionnaires, and organizing base visits with both myself and Quentin Smith. We credit these measures in large part for the seamless acceptance of the new fare names and completely new booking system."
QUENTIN SMITH
President - Pacific Coastal Airlines
IS THE IMMERSIVE LIVING BLUEPRINT PROCESS IDEAL FOR YOUR ORGANIZATION?
Are your divisions and executives working towards the same goal?
Are you at a milestone and need to reflect?
Do you struggle with team leadership?
Does your branding and marketing fall short and resemble a money pit?
Do you follow trends rather than stand on your own feet?
Is misalignment holding you back and costing you money?
Do your

Core Values

feel fake?
Are you an organization with a mission – or a mission with an organization.
Is your team focusing on distractions rather than core activities?
Is your executive team seasoned professionals who don't like to be managed?

THE OUTCOME
Monster is a quest for self. It's a very powerful thing to have your face to the world be accurate and in tune with your inner reality and actions.
Your Living Blueprint now exists. It's a piece of evidence in your organization's history and that means something. Just like in chess, once you move a piece it sits there as a historical record if you will, and everything that happens after that has a direct or indirect relationship to that document. The key is to make the blueprint pervasive, understand what it represents and brings it to life within your company.
Ready to leap forward with your team?
If you're experiencing accelerated growth, reinvention or focusing on culture then alignment will quickly become your number one objective