Enerex Botanicals
The Practice of a Full and Healthy Life
" To be with Living Blueprint is to be in trusted and proven hands. "
- REZA SAFFARI

In early 2013, Living BlueprintTM was presented with the challenge of helping a premium botanical supplements manufacturer redirect its business. The 16-year old company was performing below its potential.
THE CHALLENGE
Major changes in food health regulations were on the horizon, putting a considerable portion of their product offering at risk of becoming commoditized in an already competitive market. With no segmentation or client profiling and little brand awareness with fragmented marketing efforts, our client struggled to understand how to turn their strengths into tools that help gain market share.
Executive and Company Alignment, Strategic Planning, Business Plan, Eneractive, Brand Positioning and Strategy, Marketing Execution, Marketing Materials, Videos, Contest
In the mass market of nutritional supplements, claims of quality and scientific superiority would simply be lost in the din. We recognized that consumers needed to be engaged with first-hand experience and buy into a lifestyle. Armed with extensive market research and new insight, we helped Enerex appropriately segment its market into three distinctive audiences, each with unique needs, specific lifestyle, and an appropriate product offering.
Beyond proper market segmentation, we recognized that Enerex is all about approaching health holistically. Connecting who Enerex is with the market reality  produced "Eneractive – the Practice of a Full and Healthy Life." It became the lifestyle brand experience we advocated to the three market segments. Enerex offers choices for life, supplementing the lifestyles of busy families, determined athletes, and holistic practitioners. Eneractrive became Enerex's Living BlueprintTM.
To apply the new business intelligence, a full marketing and communications plan was developed to address each market, devised with timelines, tracking mechanisms, and appropriate budget for each tactic. With a marketing mix of health promotion, community engagement and product education, we implemented a series of branded videos, managed community engagement, and created sales tools. New communications tools such as monthly newsletters and social media campaigns were launched to cultivate consistent and frequent engagement.
Living BlueprintTM enabled Enerex to uncover its most powerful self and take ownership of its brand engagement, equipped with a complete consumer-facing marketing and branding toolkit. We continue to work as Enerex's long-term partner to see an increase in sales in the Canadian Eastern regions and an improvement in engagement in the Western territories.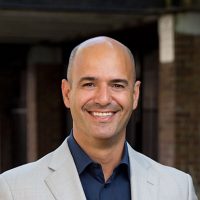 THE BENEFITS GO FAR BEYOND
THE PROCESS
David has definitely got his finger on the marketing pulse. Nowadays everything changes so quickly that keeping up is half the battle. Me being a bit old school found it challenging to keep up so I gave David free reign to take Enerex to the next level(s) and keep us there, which he did astutely and with forward vision. To be with Living Blueprint is to be in trusted and proven hands. I do not hesitate in recommending the LB team for your comprehensive marketing needs!
REZA SAFFARI
Founder - Enerex Botanicals
IS THE IMMERSIVE LIVING BLUEPRINT PROCESS IDEAL FOR YOUR ORGANIZATION?
Are your divisions and executives working towards the same goal?
Are you at a milestone and need to reflect?
Do you struggle with team leadership?
Does your branding and marketing fall short and resemble a money pit?
Do you follow trends rather than stand on your own feet?
Is misalignment holding you back and costing you money?
Do your

Core Values

feel fake?
Are you an organization with a mission – or a mission with an organization.
Is your team focusing on distractions rather than core activities?
Is your executive team seasoned professionals who don't like to be managed?

THE OUTCOME
Monster is a quest for self. It's a very powerful thing to have your face to the world be accurate and in tune with your inner reality and actions.
Your Living Blueprint now exists. It's a piece of evidence in your organization's history and that means something. Just like in chess, once you move a piece it sits there as a historical record if you will, and everything that happens after that has a direct or indirect relationship to that document. The key is to make the blueprint pervasive, understand what it represents and brings it to life within your company.
Ready to leap forward with your team?
If you're experiencing accelerated growth, reinvention or focusing on culture then alignment will quickly become your number one objective