Iridia Medical
Enabling Peace of Mind
"Aligning Iridia through our brand gave us an authentic identity that brought us together; in time, we stopped reacting to the marketplace and began influencing it"
- DEREK MORYSON

As one of the top 100 fastest growing companies in BC two years in a row, Global Medical Services (GMS) needed to solidify its self-identity and build a foundation for longevity. Having garnered a great amount of attention, its team was eager to build a brand that reflected GMS' core business values and offerings, and a set of business tools that would propel GMS further in its market.
THE CHALLENGE
Over the last 15 years, GMS accumulated copious amount of know-how and numerous offerings. The messaging had become unclear and the challenge was to find common value and culture across all of them to unveil the essence of the company. As with most fast-growing companies, GMS had succeeded based on the founder's vision and specialized knowledge. As the business grew, moving to the next level required the help of area experts.
Executive and Company Alignment, Company Name, Key Messages, Logo, Event Branding, Brand Repositioning and Strategy, Marketing Materials, Website, Brand Launch.
We recognized that GMS had a great story. Its founder, Dr. Allan Holmes, single handedly changed the British Columbia bylaws and made Automated External Defibrillators (AEDs) available in public venues and private facilities that did not have medical staff on site. The conviction to make an impact and empower people in emergency preparedness drove the growth of GMS. This uncompromised value needed to permeate throughout the company culture.
Having provided an objective third party perspective and assisted GMS deconstruct what really made the business tick, we began codifying them into a guiding "Living Blueprint".
We recognized early on that GMS' business revolved around 'Peace of Mind' in the medical sense of the term. Translating that into business sensibility meant all aspects of the company needed to evoke such sentiment.
This realization led us to categorize GMS' offerings into four distinct areas: Consulting, Paramedic, Products, and Education. For each category, we determined what the features and benefits were and who would care:
CONSULTING
Facilitating Practical Healthcare Solutions
PARAMEDICS
The Right Care at the Right Time
PRODUCTS
Tools to Save Lives
EDUCATION
Empowering People to Save Lives
We also renamed GMS to Iridia Medical, a name was inspired from "iridium", an element with properties that align perfectly with the company. "Iridia Medical: Enabling Peace of Mind", became the brand promise. The visual identity, print systems, and digital strategy were to be followed and captured in a comprehensive brand guide to ensure the longevity, buy-in, and accuracy of the new brand.
Aligning the brand through an authentic position brought the company together. It stopped reacting to the marketplace and began influencing it. With the new understanding of its business core, Iridia was able to either scale back or increase efforts in the right offerings. It became more profitable by landing larger and more complex projects. Shortly after the rebrand, Iridia Medical was named one of Canada's fastest growing companies by Profit Magazine.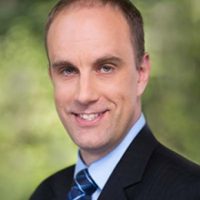 THE BENEFITS GO FAR BEYOND
THE PROCESS
Where Living Blueprint helped us was they kept coming back to us, they provided ideas, and they listened to what we had to say. It's a long haul but I think at the end it's truly worthwhile, especially if the result is something that resonates very well with who are, helps you tell your story and infuses you with pride, which is where we're at today.
VERN BICCUM
President - Iridia Medical
IS THE IMMERSIVE LIVING BLUEPRINT PROCESS IDEAL FOR YOUR ORGANIZATION?
Are your divisions and executives working towards the same goal?
Are you at a milestone and need to reflect?
Do you struggle with team leadership?
Does your branding and marketing fall short and resemble a money pit?
Do you follow trends rather than stand on your own feet?
Is misalignment holding you back and costing you money?
Do your

Core Values

feel fake?
Are you an organization with a mission – or a mission with an organization.
Is your team focusing on distractions rather than core activities?
Is your executive team seasoned professionals who don't like to be managed?

THE OUTCOME
Monster is a quest for self. It's a very powerful thing to have your face to the world be accurate and in tune with your inner reality and actions.
Your Living Blueprint now exists. It's a piece of evidence in your organization's history and that means something. Just like in chess, once you move a piece it sits there as a historical record if you will, and everything that happens after that has a direct or indirect relationship to that document. The key is to make the blueprint pervasive, understand what it represents and brings it to life within your company.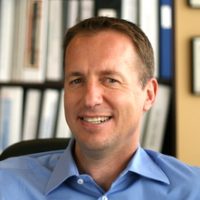 "We realized that to take it to the next level we really had to stop and kind of reflect and say okay, across all the things that we do, what are the common values that we have and what is the common culture. So by doing that, it allowed us an amazing opportunity, really a once in a lifetime opportunity to take what we've built for the last 15 years, boil down what was really the essence of the culture and the corporate values and then launch that in a consistent path forward."
Allan Holmes
Founder - Iridia Medical
Ready to leap forward with your team?
If you're experiencing accelerated growth, reinvention or focusing on culture then alignment will quickly become your number one objective