If you want team alignment – include them from day one
Genesis is one of BCs largest, privately held security companies. As they approach their 20 year anniversary it became important to align the company executives and do a complete brand refresh.


To reconsider their brand we first needed to work with a core team who represent their entire company of 500+ people. Each person chosen brings a wealth of knowledge and insight into what the company stands for. While the marketing team know much about relating to the outside world it is key to include finance, operations, and other departments who have deep knowledge of how the company got to this point. This is true alignment. The company strategy is built by working with this team and building tools for them to communicate with their sub-teams.
As they went through our process many truths were discovered about who they are and where they are going. This retreat was an opportunity for each team member to share how they are going to move the company forward and set Genesis up for another 20 years.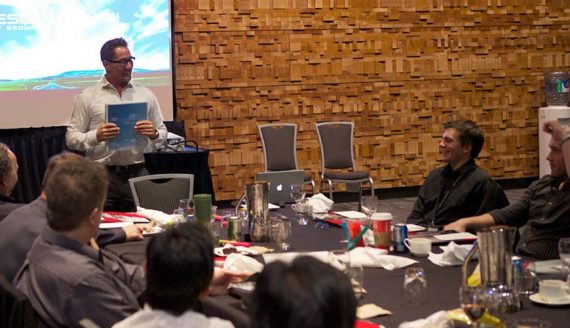 Camil Dubuc talking through his strategic vision.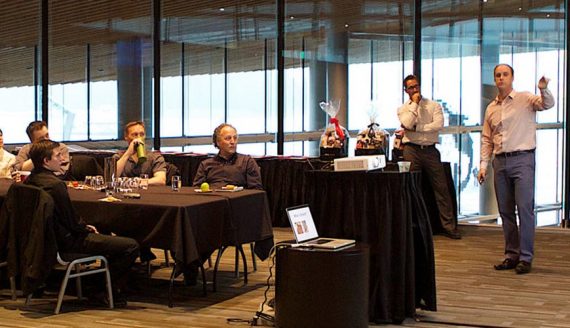 Vern Biccum, Iridia Medical. Guest speaker.
To shed light on the alignment process we invited Vern Biccum from Iridia Medical to share his experience of introducing a new brand into your company and also solidifying your company strategy with your culture.